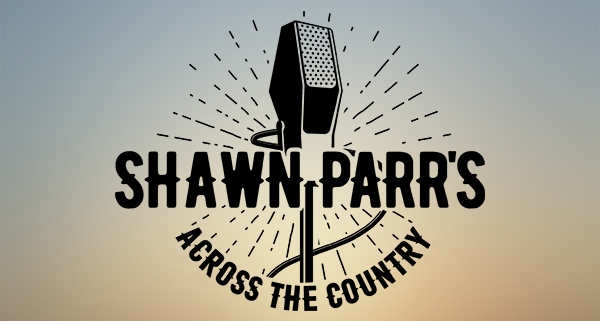 INTRODUCING
 – SHAWN PARR'S 
ACROSS THE COUNTRY
It's the work-parts-delivered day-part show to fit any time-slot – Mornings, Middays, Drive, or Nights.
MEET SHAWN
Shawn Parr has been the voice of Country Music for over 30 years. Based in Nashville, Shawn is now hosting "Shawn Parr's Across the Country," which also features a countdown.
For the last 6 years Shawn was heard on 150+ stations on "Nash Nights Live," a show he launched back in 2014 for Cumulus.
Shawn is internationally known as a voice for The Academy of Country Music Awards, The Golden Globes, American Music Awards, Miss America, The Chase for GSN, and has also been featured on numerous other national specials.
ABOUT THE SHOW
Across The Country is a show with energy that delivers great Country songs and features appearances by Country's biggest stars, and keeps focus on the most important people of all — Country music listeners!
Shawn Parr brings Nashville to you no matter where you are. It is a show for the country music fan who loves good times! The show also features Shawn Parr's Pick-of-the-Week where he identifies new artists and tries to make them the next big superstar. Blast From The Past connects with some of the biggest names in Country music…aka the legends that made Country great.
Facebook | Instagram | Twitter
CUSTOMIZATION
Shawn is ready to provide you with:
Content-Only so you can schedule the music the way you need it
Spots and promo reads for your clients and your market
Localization of the show for Morning, Mid-Days, Afternoons, or Nights
Personalization for all your local needs, and
Market visits and other exclusive events (when it's safe to do so)
Available via FTP delivery | 4 Hour Show | Cash or Barter
For more information, please contact:
Michael Olstrom
michael@momentummediamarketing.com
Phone 973.494.2710